Aidan Judd on fact/fiction differences from an editor's perspective.
Making a radio drama is not easy. You have to compensate for the lack of visuals with a rich, involving, and realistic accompanying soundscape. You have to imagine the scene, with all its little details, in your mind and then recreate that purely through sound.
As the editor working with producer Cordelia Galloway on Podium's dramatic content, it has been an incredibly steep learning curve.  Although the pieces have all been less than ten minutes long, the presentation has to be absolutely perfect. The leading voice needs to be prominent and even throughout, the background sound effects and ambience needs to be not too loud to obscure the vocals, but not so recessed that it gets completely lost in the mix. The Foley (recreated sound effects that are added after the main vocals are recorded) needs to be realistic and able to slip seamlessly into the drama, adding weight and meaning to the words without distracting the listener from them.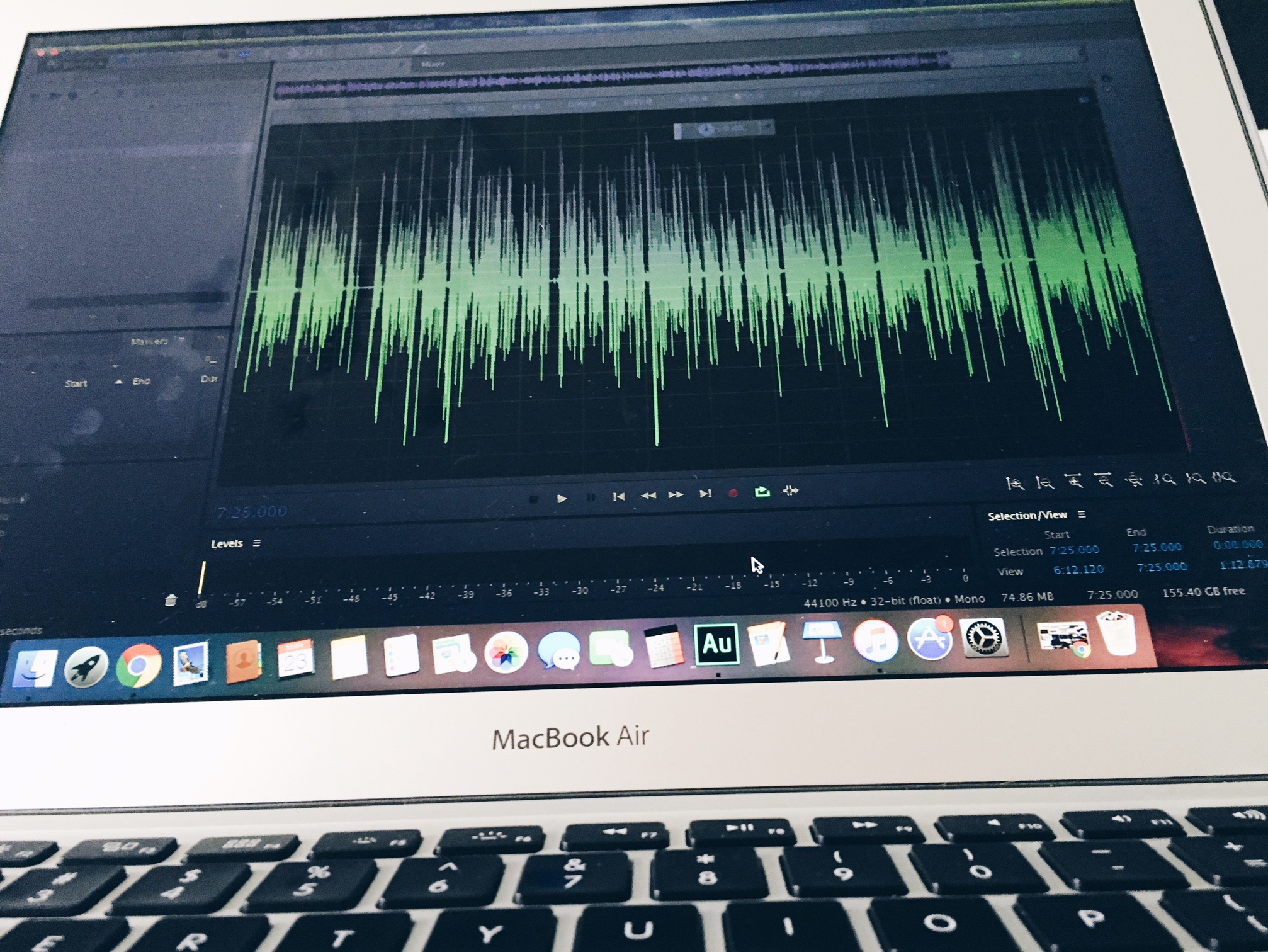 The differences between the dramatic monologues and Podium's mini-documentaries extend beyond technicalities however, as you also need to think about what the audience are looking for in a piece of radio drama. When they listen to Podium's factual content, they are there because they want to be informed. I don't have to do anything particularly special with the editing, I just need to make sure that all the facts and areas of discussion are covered succinctly, and that the piece flows and is easy to absorb. With drama, my approach to the audio has to change entirely. I am not merely presenting a set of facts and opinions; I am creating a piece of dramatic content. Suddenly timing and space becomes crucial. You have to consider how much silence remains after each statement, and whether the sound effect comes in before, after, or even during the action that is being performed.
In the end however, the goal of the piece remains the same. The audience are there primarily to be entertained. And this is down largely to the content that you work with, which has been absolutely fantastic. What has been most exciting about the project is seeing all the incredible writing talent that Britain's young people have to offer! Although editing Podium's dramatic content is a lot more challenging, I can imagine it would be even harder trying to make something of a script that has been poorly executed. Thankfully, the content I've been working with has been really quite brilliant. It becomes much more rewarding and exciting when you get to work with something that has been so well written and performed, and I can't wait for you all to hear it!