Lessons from the OKRE Summit 2022 by Pooja Chowdhary
Masters student at the University of Sussex and intern at Podium.me
The OKRE Summit organised on June 15, 2022, in London facilitated a unique platform enabling the creation of entertainment content for a better world environment. It brought together lived experiences and ideas of prominent figures in the entertainment, media, and charity sector. The power of people, ideas and collaborations in creating entertainment content for social impact was a visible highlight of the summit.
In current times, when most of us are consciously working to challenge social evils, polarisations, political mayhem, and stereotypes, it is eminent for us to come together and co-create narratives that are built on inclusivity, authenticity and lived experiences. The OKRE Summit facilitated this quintessential principle effortlessly. The opening words of Dr Yvonne Thompson, CBE, Chair of OKRE set the tone of the summit for the day, "To be a successful leader, one has to be bold." In a room full of successful and emerging leaders and change-makers, emphasis was laid to shift mindsets from 'corporate social responsibility' to 'personal social responsibility'.
The sessions throughout the summit were immensely insightful, informative and well-designed. The anecdotes shared by award-winning filmmaker, writer, director and producer Gurinder Chadha highlighted how entertainment media can be and should be used to stir discussion and debates on serious issues such as racism. Films can have a powerful impact to bring about social and legislative changes. The importance of representation, perspectives, authenticity and collaboration were time and again stressed throughout the summit. There is a serious responsibility of the individuals in both the entertainment and charity sectors to create content that is educational, informative yet entertaining. However, the danger of content fatigue was not underestimated. The summit steered the need to create more innovative content and dissemination approaches through various social media and online streaming platforms. A thought to ponder upon was whether social media influences the production and creative process or if they are still independent of the influence of social media. In the words of Ruby Kuraishe, Commissioning Editor, BBC Entertainment "Social is informing production as it's there now as part of the process. But we still must focus on making the best products we can". Ruby was part of the panel 'Fraggle Rock to Drag Race: Lessons in Social Impact from Entertainment Hits'. It was compelling to listen to how entertainment media including films, podcasts, TV Series, and games to date have been successfully used to talk about serious issues of racism, mental health, and climate change to name a few. A unique step towards this is Greenpeace's innovative approach of connecting Gen-Z with the climate crisis through the virtual world of GTA Games.
The summit generously facilitated discussions on the evident need to include and involve the youth in creating social impact content. This age group from 13-25 years are both the primary consumer and creator of today's content and hence their involvement is of utmost importance. The 'Developing People and Partners' initiative was another unique facet of the OKRE Summit. It gave a platform to the young generation in voicing their opinions and ideas in conceptualising and creating innovative content. As shared by Timi McEwen, Digital Media Producer, and participant in the 'Developing People and Partners' initiative, "The event was an inspirational hub of creatives and change-makers.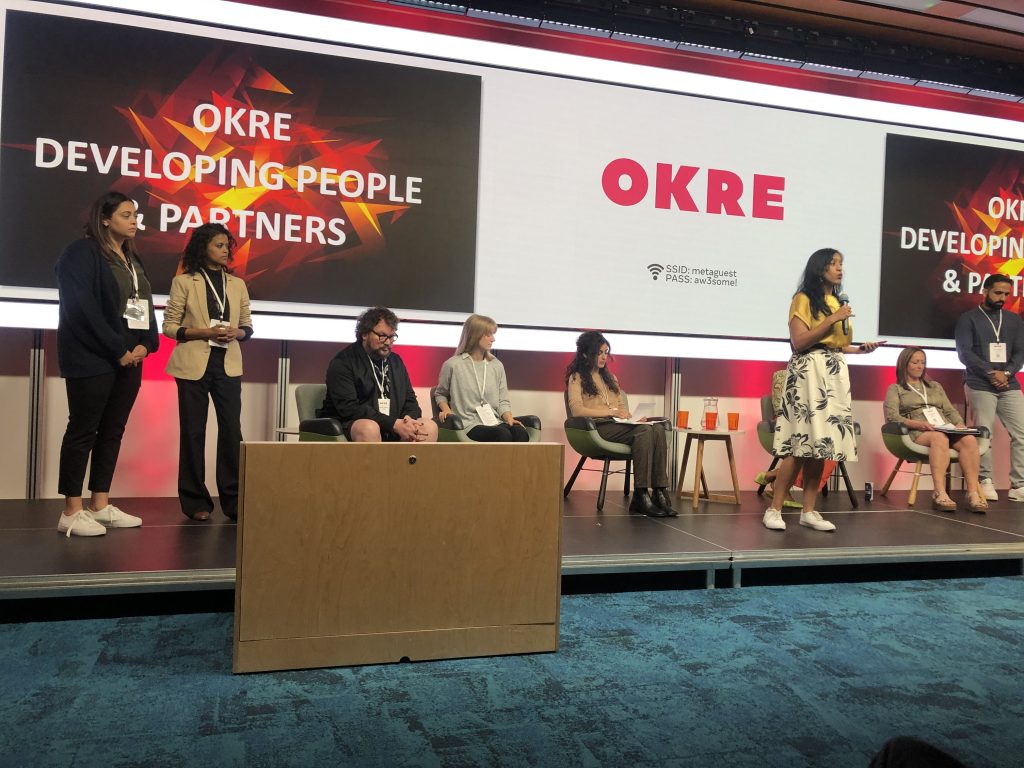 It was a wonderful way to connect with peers in and outside of the industry. It gives me great hope for the future of content and the scale of impact we can have in changing the world for the better."
We must come together to co-create if we intend to make relevant and impactful content for social change and the OKRE Summit provided this much-needed platform. The summit was a good way of creating a community of like-minded individuals and change-makers who are relentlessly working towards making a more inclusive and diverse society where every opinion matters. It opened doors for cross-sector dialogue in the social development sector.
Visit https://okre.org/the-okre-summit/ for more information.