by Karkiu Tang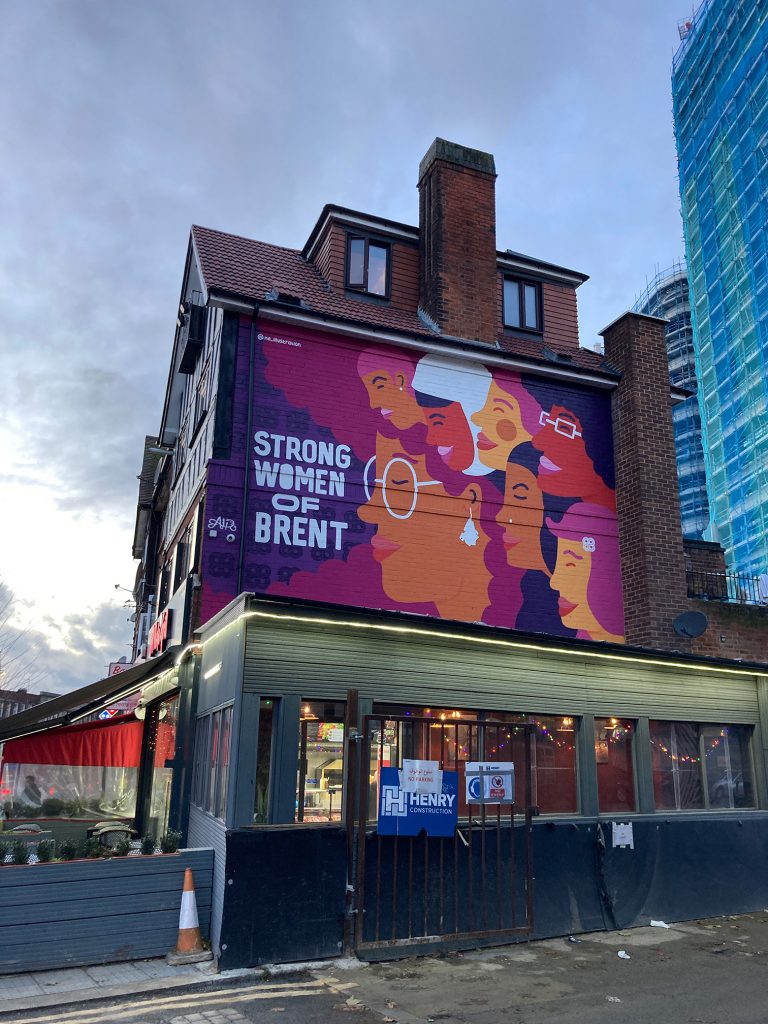 Compared to the situation where everything just goes perfectly, I'd rather face the scenario where things don't go as planned, because that's when "stories" emerge.
Last December, I connected with Sumuhan Santhiranesan on LinkedIn via Camilla, then we arranged a "short video call" to get to know each other and discuss the possibility of arranging an interview for a podcast.
I learned that Sumuhan lived in Wembley, Brent, northwest London; whilst I live in Derby, a small city in the Midlands. With technology, we could definitely do the interview remotely, because there would probably be little difference from a face-to-face interview in terms of the content of the interview.
However the "short video call" ended up lasting an hour, and we both jokingly said that it was too bad that we did not record our "pre-interview chat". In that hour, Sumuhan talked about his family heritage as well as his political ambition, and I was genuinely fascinated by the story behind what he did. So I suggested we meet in person in Wembley for the actual interview, so he could tell me more about himself as well as his neighbourhood. He was more than happy to do it that way as he also felt that talking to each other through the phone and looking at each other through the screen wasn't the most interesting way to have a conversation.
The interview date was fixed to be just before Christmas. A couple of days before the interview, in a regular Podium working group video meeting, I told Camilla that I wanted to get Sumuhan to show me around his neighbourhood, and she advised me to get a windshield for the voice recorder in case we would be recording outdoors.
My new home town of Derby is a relatively small city, so it was difficult to find a shop that would sell a proper foam windshield; and it was just two days before the interview, I would not have enough time to order it online. So I was left with the only option – to make a windshield myself using whatever was available at home.
I could use some tissue paper, but tissue papers themselves would generate noise if there was wind; or I could use a sock, as another Podium alum tried before, but the sound could be quite muffled. I searched my drawers, and finally I found a pretty useful material – face masks.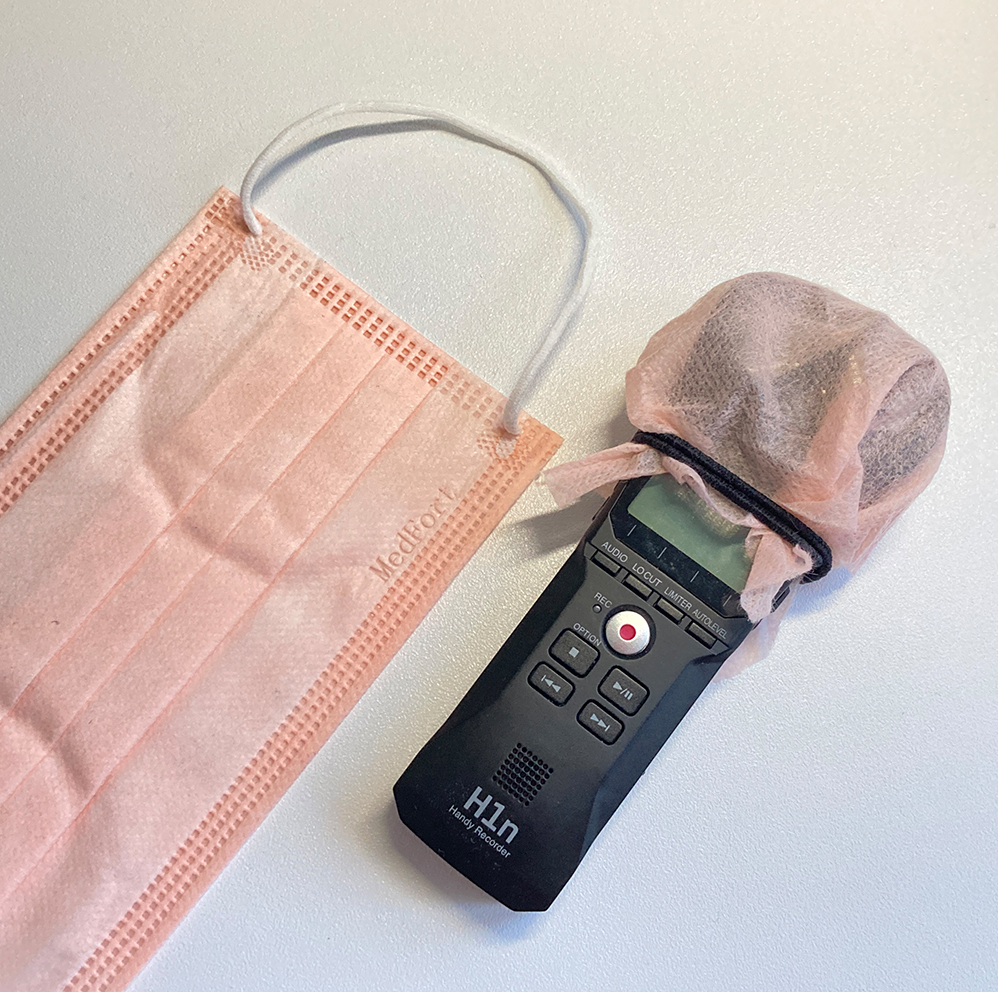 Thanks to Covid I had some leftover unused face masks in my drawer. I just cut a face mask and "upcycled" the filtration layer, and wrapped it around the mic on the voice recorder using a hairband. Voila! It worked a charm, the material was soft so it would not make any noise, and it was thin enough that the voice would not be muffled.
On the day of the interview, I met Sumuhan outside Wembley Central train station. As he was showing me around the neighbourhood, I started recording our conversation – an interview tip: start recording before the actual start of the interview. Apparently, Sumuhan knew a lot about his neighbourhood, he was able to tell me the back story behind many "POIs" in Wembley, and at this point I was already thinking about putting some of these bits into the final feature.
Afte 20 minutes walking around, I suggested we could find a relatively quiet place for our "real interview", and Sumuhan said "we could go into a park."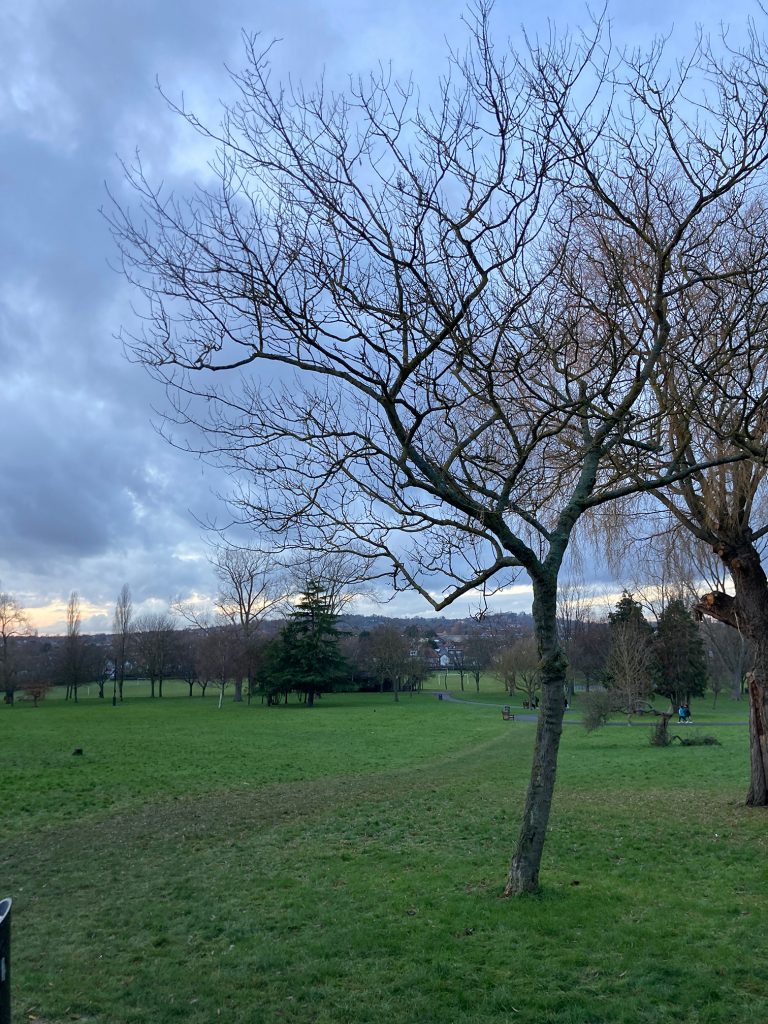 "Sure that's a great idea!" Then I showed off to Sumuhan how I had made the windshield, and that briefly became a talking point of our conversation – that itself became a "story".
As we walked into King Edward VII Park, I noticed that there weren't many benches, and there weren't many lamp posts. "This park is a bit sketch" commented Sumuhan, and he said that he would avoid going into this park at night; but as we were there during daytime and the weather was fine with a little bit of winter sun, it was actually quite a pleasant place to be.
We eventually managed to find an available bench, and sat down. Then the "real interview" started.
The park was not exactly quiet, but compared to other public places in Wembley, it was reasonably quiet, except that there was a man playing some hip-hop-esque music with a loudspeaker. He was about 20-30 metres away from us – not very close, so I managed to position ourselves accordingly so I could point my voice recorder away from him.
Around 10-15 minutes into our interview, the man started rapping along with the attached microphone. Sumuhan and I were trying our best to continue with the interview, and we were hoping that the man would stop soon. But he cranked up the volume instead – and in a split second, Sumuhan said "Ok, let's move."
Oops, things again did not go as planned – but another "story" is being developed. Compared to the things I already knew about Sumuhan – i.e. the Young Achiever Award he received as well as his ambition to become an MP, I was actually more interested in his reaction right now as well as the reason behind it.
From this moment onward, my brain had to multi-task:
a) look for another spot for the interview as we grabbed our belongings;
b) continue recording and pointing the voice recorder towards the right direction, so it could still pick up Sumuhan's voice clearly;
c) continue asking questions;
d) encourage Sumuhan to describe what was happening and how he was feeling, so I could perhaps utilise this bit of recording as well;
e) explain to Sumuhan that this could be an interesting bit to be included in the final feature…
We finally found another available bench. I said to Sumuhan: "You know what, I would definitely put this bit into the final edited feature, I think it would be a powerful segment to show the audience what we actually experienced today, especially we always want to paint a picture in the audience's brain using audio."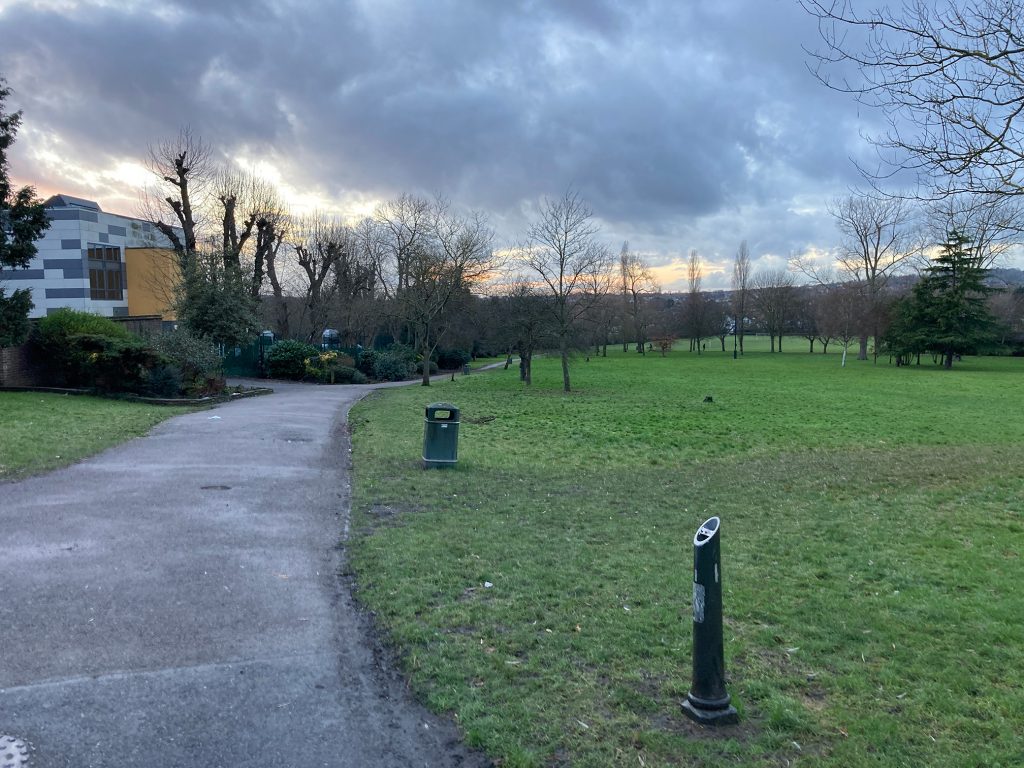 "100%, 100%." Sumuhan said. We put down our belongings and we continued with the interview.
It was just before Christmas, so the day was very short. As the sun was setting and the temperature dropping, we thought that it would be about time for us to end the interview. We said goodbye, and I took the train down to Brighton to visit some friends for Christmas.
I actually got quite excited about the "accident" we encountered, so that evening I quickly listened to the playback and jotted down notes and timestamps to aid editing afterwards. Although the actual interview lasted around two hours, it didn't take me as much time to write the notes because I still had fresh memories about the content and I was able to fast-forward the playback in many parts.
After the Christmas vacation, I started editing the feature. I had a pretty quick start, but things did not go to plan afterwards. Another blog post for another "story".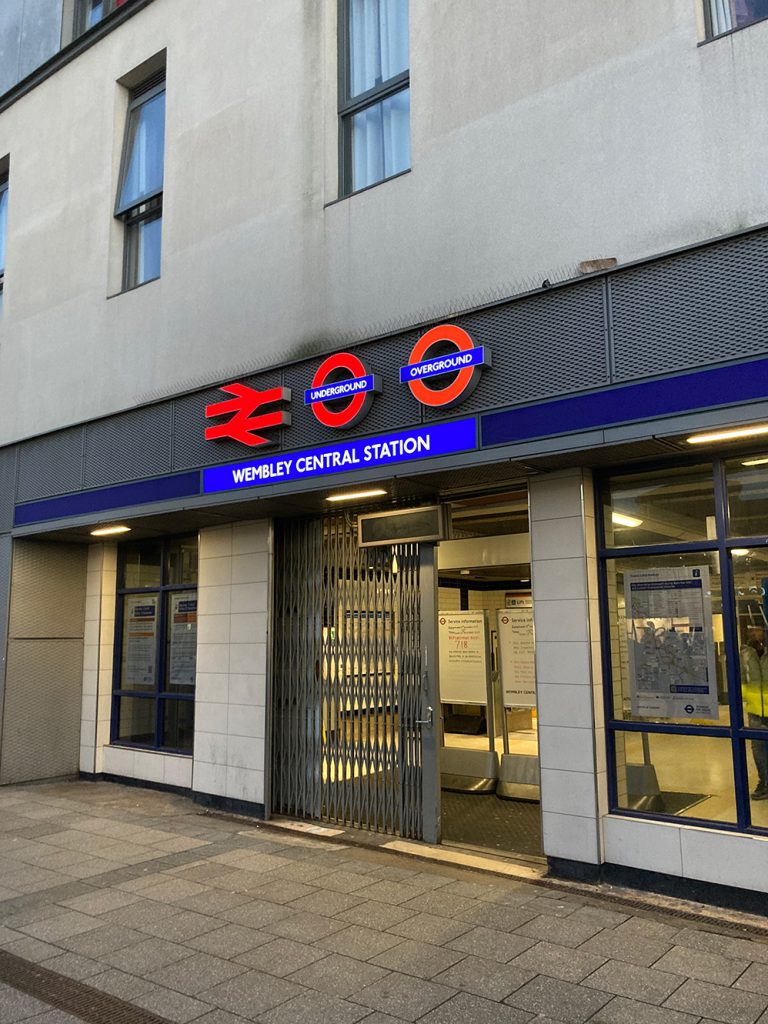 by Karkiu Tang