My time at Podium.me
I remember the day I met co-founder of Podium.me, Camilla Byk, at her residence for a social mixer. It was one of their first mixers since Podium began. That day solidified my trajectory into a career in media and continues to inspire me. But before I get into that, I want to explain how I got to this point and what drove me to media in the first place.
I've always been a storyteller. As a kid, my face was buried in books, reading the latest hits on the shelves. I loved books—the smell of them, the feeling of the paper, the crisp sound of a page being turned. You can say I was obsessed. I especially loved anything by my favorite author, Cathy Cassidy, a UK author whose young teen books spoke to me. I decided early on that I wanted to be a storyteller and to visit the country where Mrs. Cassidy lived. Once I hit adulthood, I took the first chance to leave my home and discover the world for myself. Leaving Canada to live in a whole other country was a terrifying task. I didn't know anyone, I didn't have a place to stay, and I barely had any money. But, even with all of that stacked against me, I was so excited. I was still figuring out what exactly I wanted to do. At first, when I graduated from college, I thought that I was going to be a forensic psychologist. To be honest, I think I watched way too many episodes of Criminal Minds and thought I could be Spencer Reid. I was gladly wrong. I never cared for gore, and spending hours at a desk writing reports actually scared me. So, for the first time in a long time, I thought more about my dream of being a storyteller.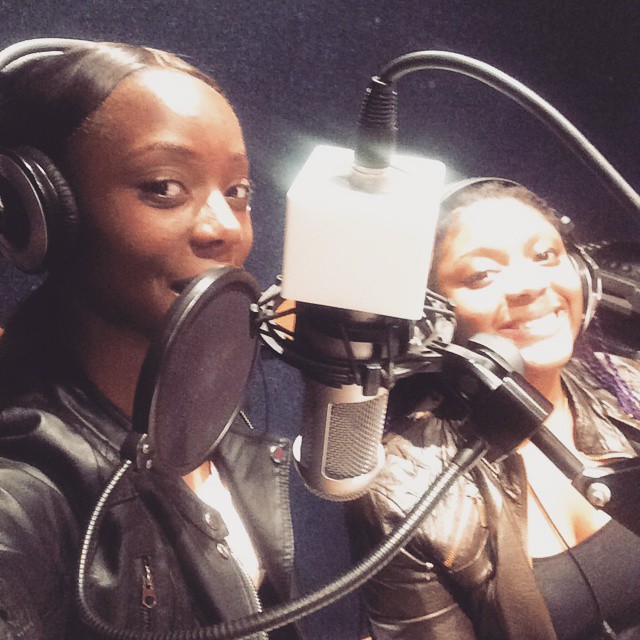 Working and living abroad was a whirlwind. I made lifelong friends, traveled to places I thought I would only see on my computer screen, and met people who really changed my life. It was a transformative experience, and I can't recommend enough for people to just explore and grow outside of your comfort zone. I knew that my time in England was not to be wasted, so I really gave myself a moment to understand what I really wanted now that I wasn't home. And I just wanted to tell stories. The same bubbly excitement I got making up stories in my head and talking to people rose up from the depths of my mind, like it never left. I wanted to connect with others, and I wanted to do it through storytelling. So, I chose to pursue radio broadcasting and journalism. I scoured the internet looking for opportunities, and in my wormhole of Google searching, I found something. A new organization was looking for audio journalists at Podium.me. So, I sent an email and hoped for the best.
Fast forward a few weeks, and I'm at Camilla's door. My heart is pounding, both from nervousness and excitement. The door opened, and it was already such an inviting space—there were all types of young people grouped around, talking about podcasting and radio news, some were just having conversations, getting to know each other. One particular moment I remember was speaking to Camilla about giving young people a voice. We spoke about how important it was, given that they would lead the new generation. I remember Camilla pulling out a recorder to capture my words, the words of an impassioned youth, refusing to be silenced. It was a pretty magical moment. I remember walking down the street afterward like I was floating on air. It was the first time I felt listened to, that people took value in what I had to say despite my age. It encouraged me to keep going. And I took that encouragement and started my career in media, which ultimately gave me the confidence to work as a Project Coordinator for a podcast agency and as an actor and writer. Podium gave me the confidence to continue on as a storyteller, and although my method of storytelling has changed over the years, I continuously thank my time at Podium and in England for making me who I am today.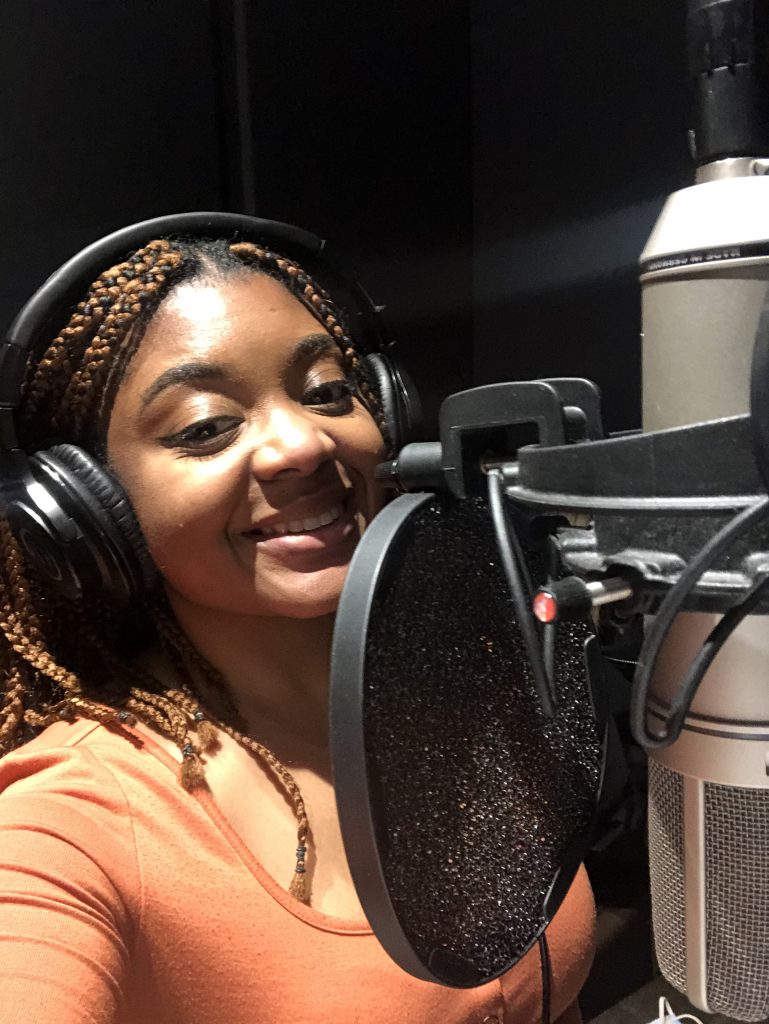 For the future, my goals are to continue making stories not just in the podcast world but also in the world of film, TV, and theater. I love to write, and I'm glad to say that I'll continue to do so.