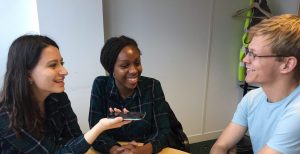 During the week of the 5th to the 9th of June I was given the opportunity to complete an internship where I had the chance to work with Camilla Byk and learn about her company along with certain work that takes place. While working at Podium.me I was able to travel to the West End and act as a proper journalist, by doing this I interviewed Nat from the Media Trust (interview above) where I used the technique of recording for a podcast and was able to use interview skills, such as following up with questions after answers and trying to build a calm relationship with the interviewee. After this, Camilla opened my eyes to the Black Culture Archives in Brixton where I was given the task as an interviewee to speak about the topic of Black British History.
I was gladly pushed by Camilla to come out of my comfort zone and approach a member of the public to explore their opinion on the same topic. I was so grateful that I took that opportunity as it taught me that as journalists you'll have to be able to be confident enough to approach different members of the public to get your story.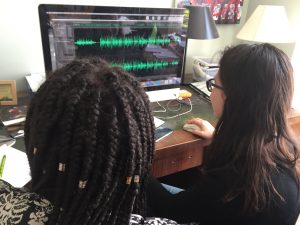 Podium.me allowed me to use Adobe Audition where I also acted as an editor and edited the interview to make it into professional audio. One of the best things of being with Podium.me was appreciating the busy schedule that journalists have. I was able to visit Age UK in Camden where I listened to a real life radio station and experience what most teenagers think happens in a radio interview.
Overall, I believe Podium.me is an amazing company where it allows one to have a clear idea of how journalism works and determine whether or not that route is particularly for them. They have taught me skills that I will be able to use in the future and I would gladly love to come back.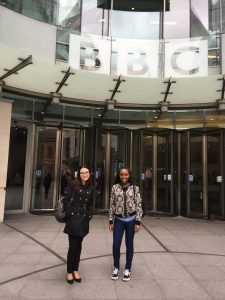 article by Serena Richards (right)