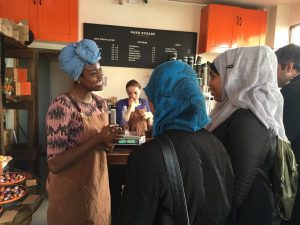 I was always interested in media and getting to know the story behind things, and on the 17th of March I was lucky enough to have got an internship placement with Podium.me.I was really excited to see what it was like to be a journalist for a week, on the first day we were taught how to interview each other and record each other's voice using a voice record app. I found it easy at first then the questions got more complex which were a little harder to answer straight away, I had to think. The next day we were shown and taught how to edit a voice recording using a computer software we edited our own voices and got rid of long breaks and unnecessary sounds.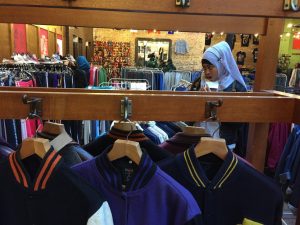 On Wednesday, we went to visit the BBC and we were shown around the building. What was interesting to me was that for somewhere so big and having so many different programmes going on it was rather quiet. After visiting the BBC, we went exploring London and went to several places, the first place we went was Liverpool street and looked around, and went into some shops and asked the shop owners some questions. This was supposed to show us how to ask people questions. Then we went to Fashion street which is where a lot of fashion schools are, and we asked two girls a couple of questions and their answers were rather interesting. Then we went to Brick lane, this place was the most artistically beautiful place which I have ever seen, everywhere I looked was there were different colours, every shop which was there was different and unique even if it was selling the same thing. We took pictures of things which we liked and stood out to us .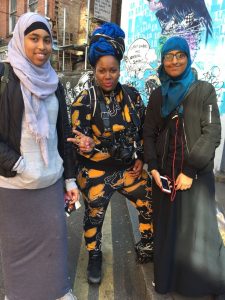 On Thursday, we were told to search for five things we could talk about in a magazine and we had to pitch our ideas and say who we would interview and the questions we would ask and this gave us a little insight to what it is like to be a journalist. Taking up this internship has help me develop some skills and I am very grateful that I have been giving this opportunity.
By Saida Sheik