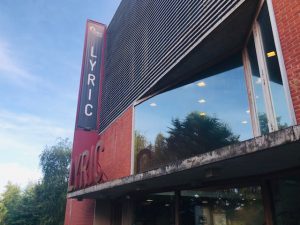 The first in a series of UK workshops took place in Belfast in October with young writers from Ireland, France, and Hungary,
Ciara came from Dublin to take part in the 'writing for podcast drama' event.
We asked her why she had come?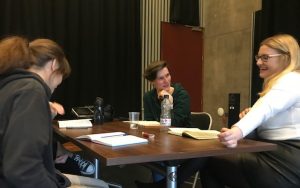 Honestly, I signed up originally on a whim. I had always known of radio drama and listened actively to podcasts every day but never thought to write for it. After looking up the Podium.me website and snooping around their content it sparked an interest in giving this a shot. I had no idea what to expect, but unlike other writing workshops, there wasn't as much hesitation because it was all free!
What did you get out of it?
Unexpectedly, I found a whole new life of motivation for writing in the workshops. Cordelia has cracked the right balance of discussion to writing exercises, and there were a lot more exercises than I expected, which were obviously welcomed. Each one tested a different aspect of writing for the form without getting bogged down in the technicalities of a story arc, journey, character conflict etc… which I have found hindering to my writing in the past. Cordelia has a great way of putting everything in simple terms which allows you to focus on just being creative. I found the chance to actively write, read aloud and receive feedback all in the space of an afternoon life-giving. It also de-mystified the audio drama world making the medium feel approachable, limitless and imaginative rather than my original thoughts on radio plays before entering the workshop (limiting, boring and for an older generation).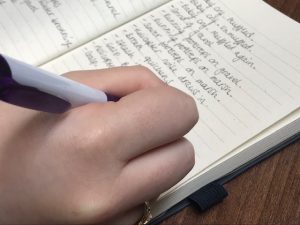 Can you describe the atmosphere and the experience.
Cordelia and Camilla gave such a warm welcome which rippled throughout the group for the two days. The energy was powerfully positive and I have attended multiple workshops which have not achieved the same 'safe space' feeling for participants to comfortably share their work without judgement. I didn't once feel dubious about sharing my work aloud (even if I knew it wasn't great) and that's because of the groups constructive, helpful and empathetic feedback.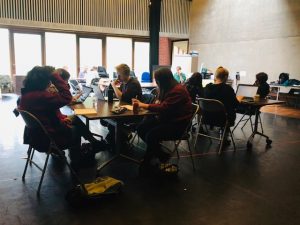 What you are going to do as a result of attending?
I enjoyed writing for audio drama much more than I imagined I would. Coming out of the workshop it gave me a refreshed motivation to keep writing for myself as the exercises proved to me that I can achieve new ideas, stories and even pages of dialogue when pushed to through Cordelia's timed writing tasks. This experience also gave me renewed confidence to submit my work more often and I intend to write a short audio drama for submission in the near future.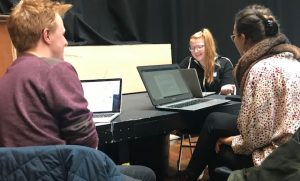 We'd like to give the theatre a huge thank you for hosting us and helping to make the event such a success. The staff were all phenomenal and made us feel so welcome. We hope to come back one day!
Next workshops are in Oxford, Derby, Edinburgh and London, find out more and sign up here http://podium.me/audio-drama/audio-drama-script-writing-workshops/
A big thank you to Ciara Stagg for contributing her feedback for this post.