Blog by Bethan Ashmead Latham, Podium Journalist
What do you get when Podium's far-reaching community comes together?
We found out when we met in the Thomson Reuters building in Canary Wharf for a training day which covered every aspect of the audio industry.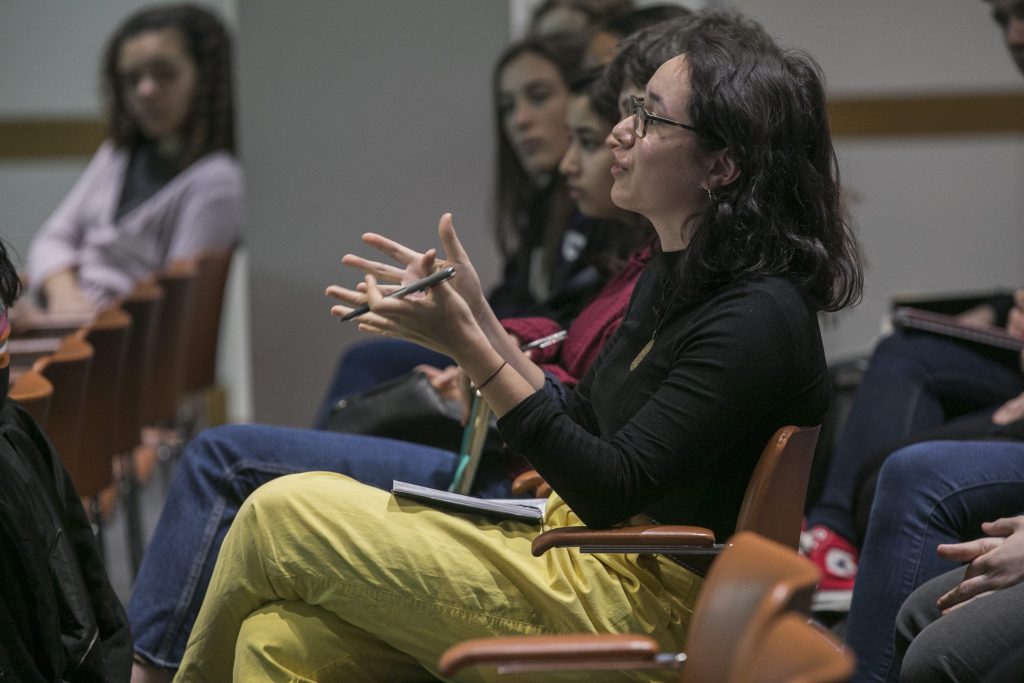 We got lots of ideas on how to engage listeners. We got masterclasses in how to find our niche, how to grow our audience, and how to manage our personal brand across different social media platforms. We got instruction on how to be a good news journalist, and we heard from expert producers, presenters, and editors. We got tips on how to win media awards and advance our careers. We got professional pointers on how to pitch our work, and how to sharpen our skills. Some of us even got the chance to share our own experiences.
But more than this we got to hear lots and lots of stories.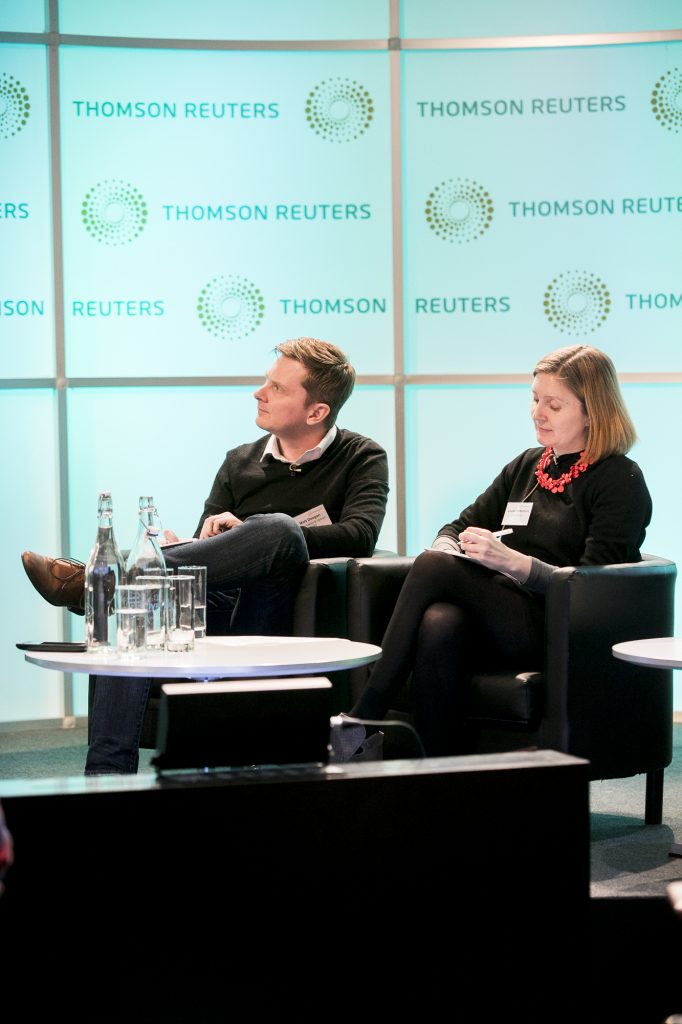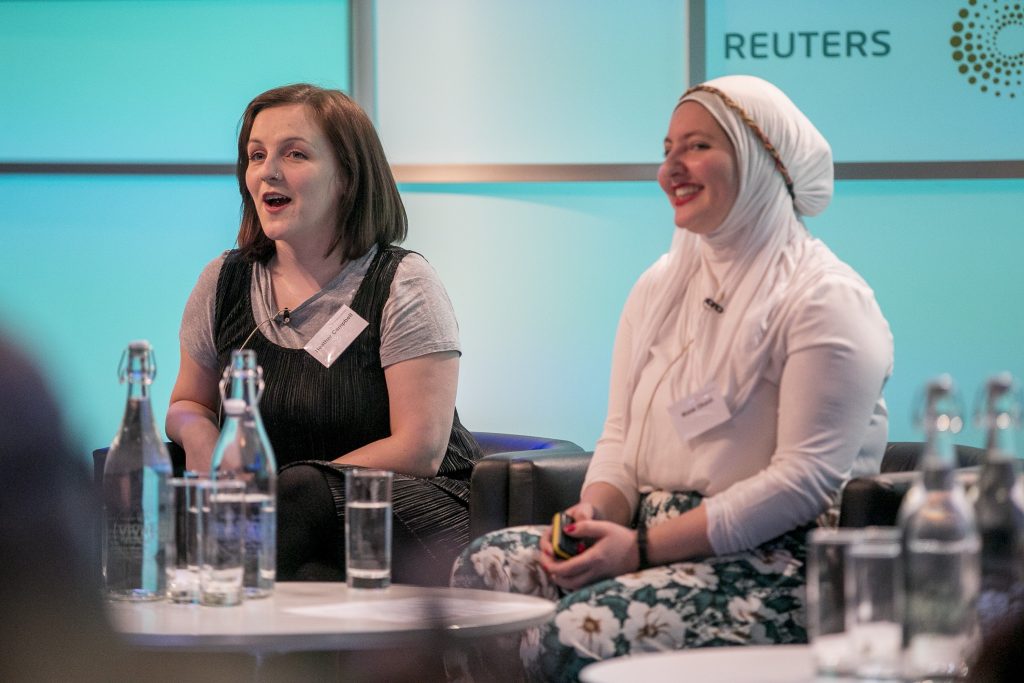 We heard so many stories because of the range of people attending: the invitation for the free event on Wednesday 7th February 2018, was open to anyone pursuing (or interested in) a career in audio. The audience boasted aspiring and working editors, presenters, producers, journalists, writers, and more. They were joined by experienced speakers from across the industry: BBC, Harper Collins, Bauer Media, Audible, talkSPORT, talkRADIO, and Radio Independents Group. There were speakers early on in their careers but with impressive achievements already – like winning a 30 under 30 award, producing audio documentaries for the BBC, or launching their own sound-editing business. 
The insight on offer was vast and inspiring. And everyone seemed motivated by the practicalities and technicalities on how to produce good work, but it is the content that engages listeners…
…Which brings us back to those stories: There was the ballet dancing, broadcast journalist from Egypt. She was on the ground reporting on the 25th Revolution (among other things). Now in London to study for an MA in journalism, she plans to make a documentary about the under-representation of black women cast in leading ballet roles. Fascinated yet? – How about the young man who live-pitched an idea about a devout Muslim man reckoning with his religion and his identity as a performing drag queen. And if that story doesn't grab you (I don't believe you!) then just imagine the sound-rich settings which would help form the tale.
There was the man keen to gather stories of autism in different countries, and the man whose Mum runs the fastest marathon of any woman over 60 in the UK.
And all these stories, all these insights, before we've even addressed the conference theme. The theme? Vulnerability and Inclusivity – the vulnerability of any media professional, and indeed podium volunteer, when they set out to create content, seek stories, and approach interviewees. The vulnerability of interviewees when they trust us to tell their story properly.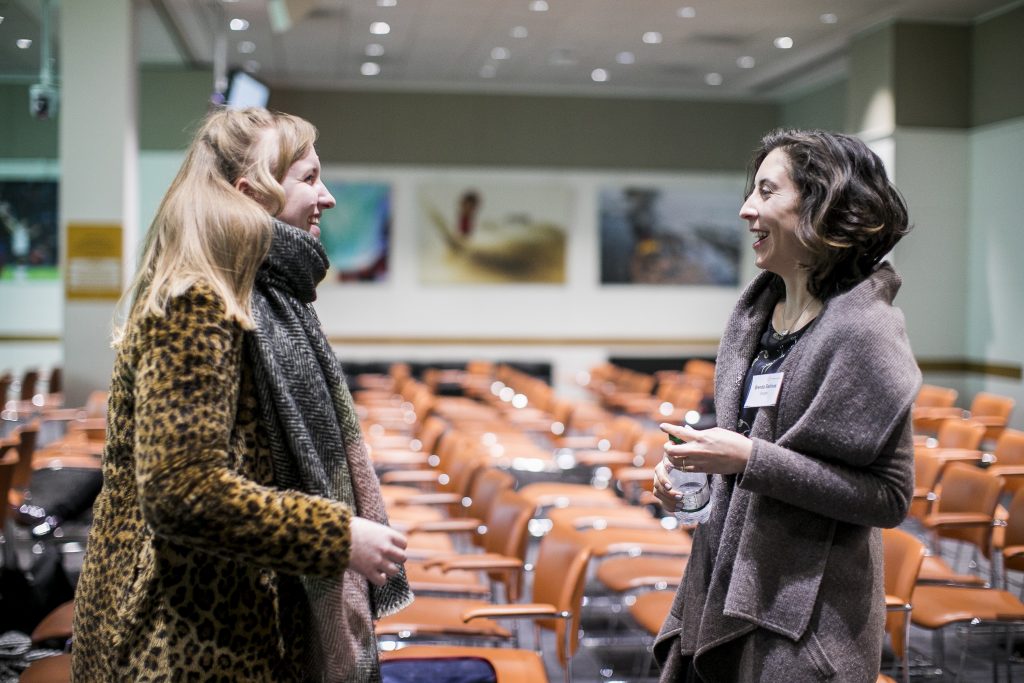 And it might be easy to feel vulnerable and daunted at a conference like this, surrounded by so much talent, so much creativity, so much… competition? Indeed, Rachel Mallender from HarperCollins who spoke on the golden age of audio, said 'the battle for the ear is fierce'.
And yet, when you looked around the room, when you spoke to other people about what they were doing, what you actually found was a room full of collaborators. It became encouraging to hear so many ideas, and see so many skills and aspiration in one place, and realise there was room for everyone there. To see people who've overcome challenges in creating content and want to help you do the same.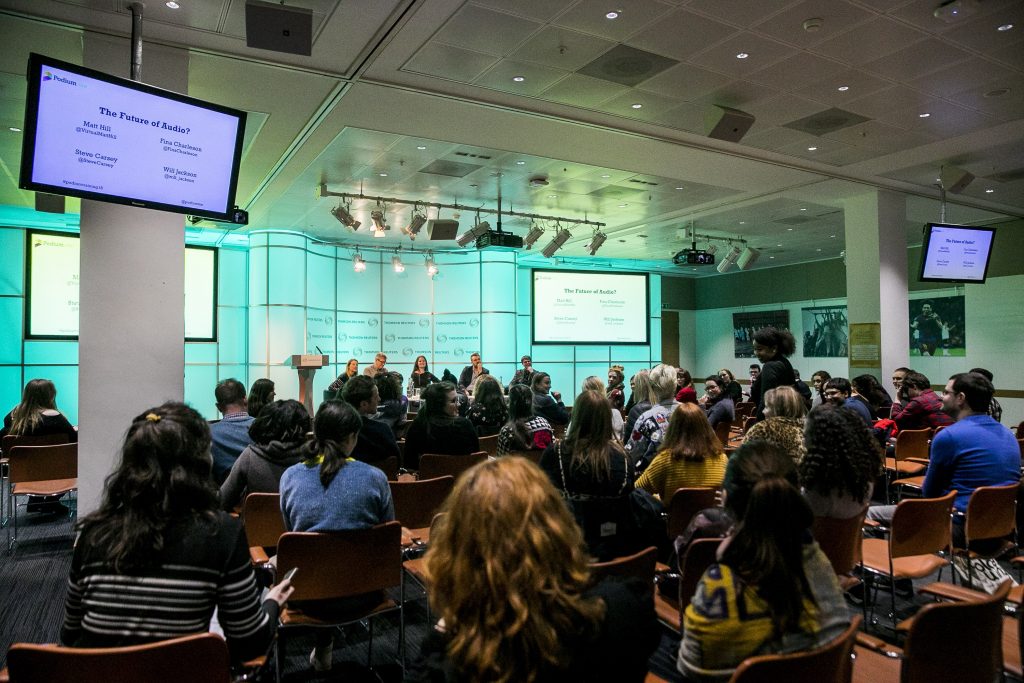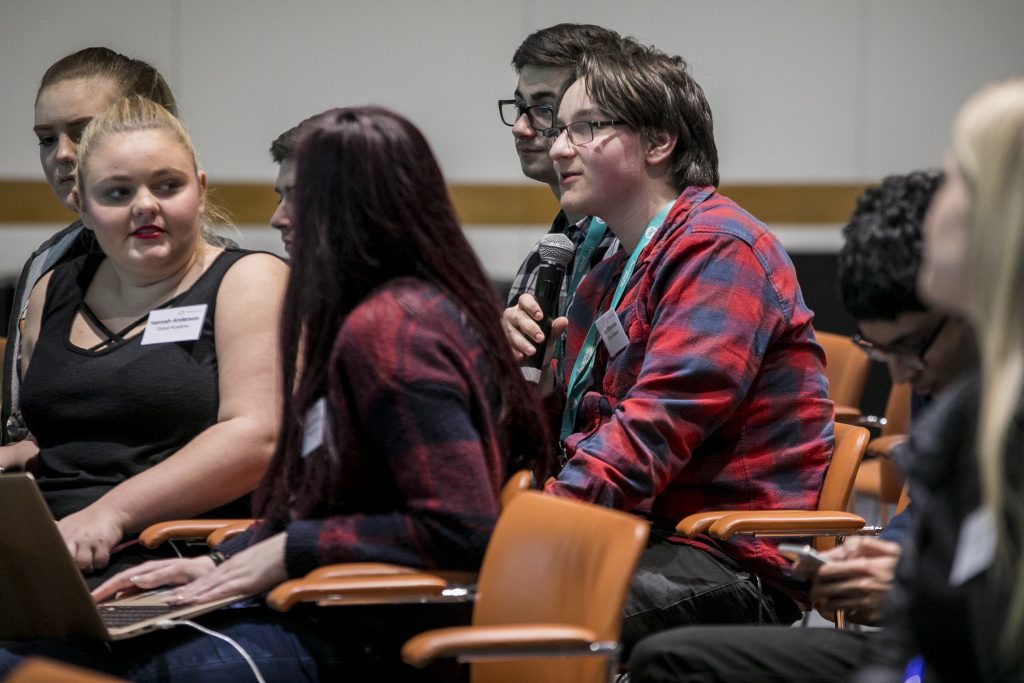 And about that battle for the ear. It was affirming to learn of the sheer swathes of listeners engaging with audio content already, that we are in a new golden age in audio. The task seems simple: convince listeners to listen, and grow audiences. To help you do that, you need to find and tell human stories, and if you want to find a community to help you do that – come to Podium.me.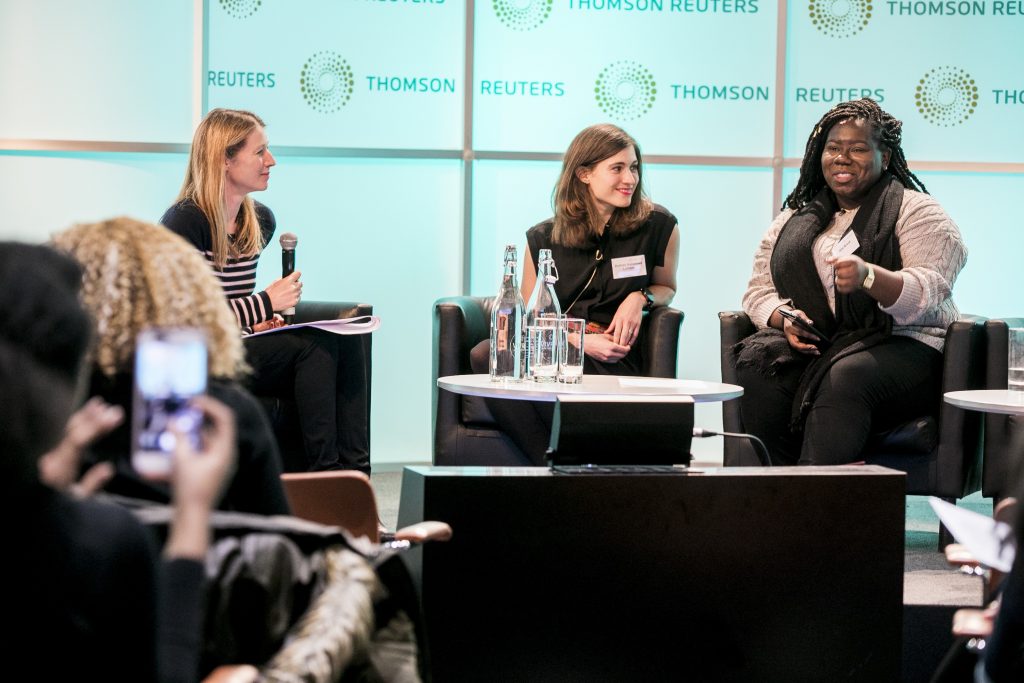 Article by Bethan Ashmead Latham