Jamie Finn: Out At Sea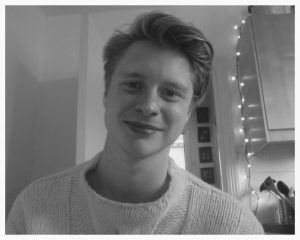 What took you into acting?
Seeing lots of theatre as a child. My school took me to the RSC all the time and I remember thinking "I want to do that". 
Did you do any training?
Yes. I did a foundation in acting at RADA and my BA Acting at Central School of Speech and Drama. 
What advice would you give to young would-be actors?
I'm still a pretty young actor myself, I've just graduated. However, I would say it's great to get a good training under your belt and make the most of those three years. There are some truly extraordinary actors who never trained, however, for me I think training and learning discipline of the craft is vital for a long career.
What did you learn most from recording audio? 
Recording audio is brilliant fun! I'd love to do more of it! I've only done a little bit at drama school but from doing this I really took away that you need to really be precise with your voice to really portray where you are and what you're doing for the listener.