Growing up in the Niger Delta, a region in southern Nigeria which has suffered a long history of youth restiveness and environmental degradation resulting from the local oil industry inspired my career choice in journalism. I wanted to be a journalist because I wanted to give my people a voice to talk about the challenges we face and which the Nigerian media has long overlooked, while also celebrating and showcasing the ingenuity of our people and the incredible successes we have recorded despite the adversity we face. It was at Rivers State University that I got my first experience on radio volunteering as a student reporter with the campus radio. I graduated in 2018 as the first-ever First-class graduate of Mass Communication and I went on to work with a number of local radio stations in Port Harcourt, the Niger Delta's largest city. My passion to continue improving myself for greater service to my region caused me to apply for the British Government's Chevening scholarship, which I was awarded in 2020, and I am now nearing the completion of my masters degree in Media Practice for Development and Social change at the world's number one university for development studies, the University of Sussex in Brighton.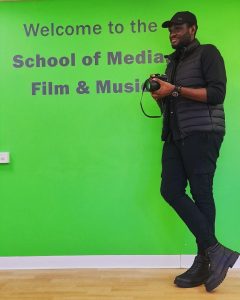 Following my masters, I look forward to returning to my region to continue using my media skills to showcase the talents, uniqueness, and ingenuity of our people, while seeking solutions to our numerous challenges. Serving an internship with Podium.me has been a dream come true for me because I have always imagined what a novel platform like Podium can do for my home country of Nigeria, where the massive youth bulge, made up predominately of the under 25s are desperate to showcase their incredible talents, and have their voices heard on the challenges impeding their growth. Hence, I was happy when my first story for Podium offered me the opportunity to foreground one of these most recent challenges, which is the Nigerian Government's attempt to ban Twitter, a platform most Nigerian youths have employed to make a living for themselves in the midst of massive unemployment and a chronic lack of opportunities. I couldn't have imagined a better way to commence my internship with Podium than the opportunity to tell this story, and no doubt, it has set the tone for other stories and projects I will be working on. Some of these projects include the fourth edition of the News Decoder podcast where I will be serving as editor and will be working with very talented college students from across the world to tell riveting stories which matter to them.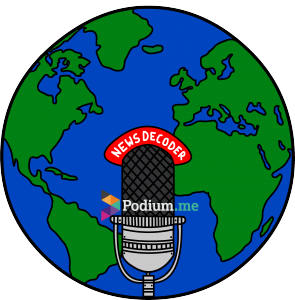 I will also be working on a multipart podcast series about Shanti Bhavan, a school based in Bangalore, India, which has mentored and educated Indians from difficult backgrounds and moulded them into accomplished professionals. I am incredibly excited about the learning and teaching experience my internship with Podium will be for me and I can't wait for it to unfold.